Being a professional student and spending over fourteen years in undergraduate and graduate education and another seven years as a professor at the collegiate level, it is disappointing to see the anti-Christian bias that is found on the college campus today. Instances have ranged from prohibiting Christian clubs from requiring their leaders (not members), their leaders to be Christian, to being shouted down in class for endorsing Christian views. The rise of anti-Christian bias on campus is evident. Granted, many of the instances listed here are in no way comparable to what Christians are facing around the world, but an indicator of the rise of this attitude was found in a 2007 study by the Institute for Jewish and Community Research concerning anti-Semitism on campus. Rather than finding anti-Semitism, the Institute discovered that 53% of college professors admitted to "unfavorable" feelings about evangelical Christians. No other religious group (including Muslims) was even close to this number.
Below are some instances of these "unfavorable" feelings about Christians on college and university campuses today:
79)
School: University of Idaho College of Law
Issue: The University of Idaho College of Law's Office of Civil Rights and Investigations issued no-contact orders to three Christian law students which prevented them from communicating with any student peers and restricted them from certain locations on campus because they expressed their religious belief in support of the biblical definition of marriage as one man and one woman.
The College Fix reports that three law students have been targeted for their Christian beliefs that marriage is between one man and one woman. Peter Perlot, Mark Miller, and Ryan Alexander are members of the Christian Legal Society. A taste of the article describing the incident:
The events which led to the university taking action against the three Christian students started on April 1 when the law school held a "moment of community" to respond to "an anti-LGBTQ+ slur that was left on a whiteboard at the University's Boise campus." The lawsuit does not state what the slur was.

The CLS students, including Perlot and Miller, went to show support and prayed together in a circle. In addition to the 10 CLS students, 30 other individuals joined in the community prayer.

A student approached the CLS members and asked them about their club constitution's statement that marriage is only between a man and a woman. Miller explained the biblical basis for the beliefs and respectfully disagreed.

A student falsely claimed at an April 4 meeting that one student "had told her to go to hell." Alexander, who was not at the April 1 event, disagreed with the student and said that the biggest form of discrimination on campus is against Christian students. He referenced the delay CLS faced in registering its club the prior semester.
78)
School: Georgetown University
Issue: A Catholic student group called TFP Student Action held a 'pro-family' event on the public sidewalk of Georgetown University as protesters chanted "F*** these transphobes."
While the profanity and alleged spitting are to be expected at universities today for those who espouse traditional Christian values, their right to freely express them needs to be protected. Ironically, the intolerance from those who declare themselves tolerant is lost on those who proclaim that rights are to be expected.
According to the Campus Reform on Apr. 14, TFP Student Action volunteers stood on the "public sidewalk" of Georgetown University, a Catholic university in Washington DC, to "defend family values.":
During the incident, while Lady Gaga's song Born This Way and ABBA's Dancing Queen were played on speakers to drown out the Catholic group's bagpipes, protesters repeatedly screamed, "F*** your bagpipes," and danced around the group with transgender flags. A female student walked up to the volunteers and said, "We're walking up and saying get off our campus because no one [expletive] wants you here. Literally nobody." The protesters later chanted, "F*** these transphobes." In response, the volunteers prayed the rosary. Outnumbered, they were then surrounded by protestors repeatedly yelling, "Hey hey ho ho these transphobes have got to go," and giving the volunteers the middle finger in their faces.
Here is a video of the incident provided by TFP Student Action:
77)
School: Carlow University
Issue: Carlow University, a catholic liberal arts college in Pittsburg, Pennsylvania, hosted an event with Prof. Miguel A. De La Torre in which he gave a lecture titled "Rejecting White Christianity." According to College Fix De La Torre argued that white people should "crucify their whiteness, called for the embrace of hopelessness, and urged people to ethically lie to make right for past wrongs." Ironically De La Torre is the Professor of Social Ethics at Iliff School of Theology and the event was sponsored by Carlow's Atkins Center for Ethics.
De La Torre's presentation explained that ""Those of us who are colored, some of us can also be white. But the good news is there is salvation, he said. Later, he explained that this salvation means we have to crucify our colonized minds, and for our white brothers and sisters, they need to crucify their whiteness." Nothing about the salvation that Jesus brings us through the atonement of the cross. Again, ironically, De La Torre should understand substitutionary atonement because he graduated from Southern Baptist Theological Seminary. But, maybe that he where he learned his CRT bent on salvation. I have written about the influx of CRT into SBC seminaries.
The College Fix goes on to report that De La Torre calls for a "trickster ethic" to transform society:
The ethic covers things like "how to ethically lie so we can discover what is true, how to ethically steal so we can feed those who are hungry…[and] how to disrupt the structures that have trained us to oppress ourselves and to take upon our body our own discipline," he said. "This empire was built on stolen resources and cheap labor," De La Torre said. "So hospitality is really the wrong word. What we need is restitution…By seeing this dilemma through the eyes of the margin, we come to a very different understanding of what the Christian response should be."
He finally declares that a "rejection of what he calls 'white Christianity' is a rejection of Catholicism." You can be assured that his rejection of Catholicism would also apply to evangelical Protestantism as well.
76)
School: Hamilton College
Issue: A series of incidents at Hamilton College, an elite liberal arts college in New York state, portraying an anti-Christian environment occurred the week leading up to Easter weekend. A series of banners, satirical articles in student-published magazines, and suspension of emails of one of the religious clubs on campus have exemplified the bias against Christianity at Hamilton College.
The College Fix reports on these incidents which include a banner of the Last Supper in which they use Leonardo DaVinci's famed mural to advertise an upcoming tennis match in which it states that "our seniors like to eat 'cock' for breakfast, lunch, and supper" as they utilized images of athletes and the coach in the place of Jesus and the apostles. The crude comment is possibly a reference to the rival team's mascot.
The College Fix goes on to report that the "student satire publication called the Duel Observer published a mock article on campus newsstands during Holy Week that replaced Jesus Christ's blood with his ejaculate then joked 'it will still give us everlasting life.' "
75)
School: Sewanee: The University of the South
Issue: Students demand cancellation of assistant professors' honorary degree for his Christian beliefs. Campus Reform reports that the students of Sewanee: The University of the South are calling for the removal of Eric Metaxas's honorary degree due to what it calls "anti-LGBTQ" and "anti-democratic" beliefs and statements. Creating a petition for the cancellation of Metaxas, it references an article written by him in which he said that the LGBTQ community Is "capturing the hearts and minds of young people" through literature. Metaxas warns parents to shield children against such influences.
Sewanee: The University of the South is a private Episcopal liberal arts college in Tennessee owned by a group of southern dioceses of the Episcopal Church. The Episcopal Church has been confused about its position about LGBTQ practices and ordination over the past several decades. The General Convention affirmed in 1991 that "physical sexual expression" is only appropriate within the monogamous lifelong "union of husband and wife." The church elected its first openly gay bishop, Gene Robinson, in June 2003.
74)
School: University of Nebraska-Lincoln
Issue: Christain student organization denied funding because of viewpoint discrimination.
Ratio Christi (which seems to be the Christian organization that universities like to pick on and persecute, see #73 below) was denied funding that the students of that organization were mandated to pay into. The Alliance Defending Freedom reports:
The university denied Ratio Christi's request of $1,500 in student activity funding to bring in a respected philosopher who taught at UNL for several decades because, according to the university, it could not promote "speakers of a political and ideological nature." The university told Ratio Christi that, to receive any funding, the student organization would have to "provide another spokesperson with a different ideological perspective" to counterbalance Dr. Robert Audi's Christian views. However, the university spends thousands of dollars each year hosting and funding events that are political and ideological in nature without imposing the same requirement.
The really ironic thing about this situation is Christian philosopher Robert Audi was the Charles J. Mach University Professor of Philosophy at the University of Nebraska-Lincoln, meaning that the University of Nebraska-Lincoln, PAID Dr. Audi for years as an employee before he left for the University of Notre Dame. Audi has published such philosophically rigorous works with Oxford Univesity Press, Cambridge University Press, Cornell University Press, and Princeton University Press:
Action, Intention, and Reason. Cornell University Press.
The Structure of Justification. Cambridge University Press.
Moral Knowledge and Ethical Character. Oxford University Press.
Religious Commitment and Secular Reason. Cambridge University Press.
The Architecture of Reason: The Structure and Substance of Rationality. Oxford University Press.
The Good in the Right: A Theory of Intuition and Intrinsic Value. Princeton University Press.
Moral Value and Human Diversity. Oxford University Press.
Business Ethics and Ethical Business. Oxford University Press.
Reasons, Rights, and Values. Cambridge University Press.
Sounds like the University of Nebraska-Lincoln is just scared that he would represent well the Christian ideological perspective. Talking about running from the truth. Instead of engaging it, they want to silence it. So much for an open-minded intellectual inquiry of the life of the mind. At least Ratio Christi is open to it.
73)
School: University of Houston – Clear Lake
Issue: Ratio Christi, a Christian apologetics student organization that is open to all students at the university, was denied privileges due to a leadership policy. The denial against Ratio Christi meant that it could not reserve space, invite speakers, or access the pool of funds they paid into that is reserved for student organizations, speakers, and events.
Why the denial?
Because Ratio Christi, a Christian club, requires its executive officers must "profess a personal relationship with Jesus Christ" and "agree to live consistently with their Christian faith."
Other clubs on campus have similar requirements for their organizations: "For example, the Vietnamese student association has limited leadership roles to Vietnamese students. A military veterans' student group on campus requires leaders to have served in the armed forces, the lawsuit said."
The ADF, who has filed a lawsuit on behalf of Ratio Christi, site other examples including sororities, which limit membership to women, and political student organizations, which limit membership based on political ideology.
[UPDATE] The University of Houston- Clear Lake reversed itself and approved of Christian student group, Ratio Christi, after being served with a lawsuit. While that is a good sign, common sense should have told them how ludicrous their position was and shouldn't have come to be served a lawsuit.
72)
School: University of North Texas
Issue: During a pro-life prayer vigil protesters began screaming at University of North Texas students, "F*** your God!" In the video, you can hear one protestor yell, "I love sacrificing children. It is my favorite pastime."
Kelly Neidert, who founded the UNT chapter of YCT and has chaired it since 2019, said some of the protesters tried to pick fights with the pro-life students, told them to kill themselves, and followed them to their cars to harass them.
Neidert has come to fear for her safety on campus, where she said other students often recognize her and flip her off.
The student organization along with Neidert with have received threats and even hex's from witches and liberal student groups.
71)
School: University of Louisville
Issue: Student expelled from medical school of the University of Louisville for pro-life view.
According to an article at the Christian Post, a medical student has filed a lawsuit against the School of Medicine of the University of Louisville, for discriminating against him over his pro-life activism. The article states that: "Austin Clark of Louisville filed an amended complaint last week in U.S. District Court against ULSOM President Neeli Bendapudi and 13 others after being expelled in July 2020. Clark, who formerly headed ULSOM's Medical Students for Life group, accused the officials of harassing and eventually expelling him in retaliation for a 2018 pro-life event he hosted. The 2018 event featured Alex McFarland, a noted Christian apologist and author, speaking about the origins of life in the womb. The event was considered controversial by many students and faculty. 'They are saying I was being unprofessional, but all I've done is to be a vocal pro-life student, standing up to bullies,' said Clark in a statement last week, as quoted by Students for Life of America. The complaint alleges that from the 2018 event until his 2020 expulsion, Clark was frequently harassed by professors who allegedly verbally assaulted him. The complaint also alleges that he was arbitrarily given a failing grade in internal medicine even though he claims to have earned a passing score."
70)
School: Auburn University
Issue: Christian student denied a position by the school's SGA.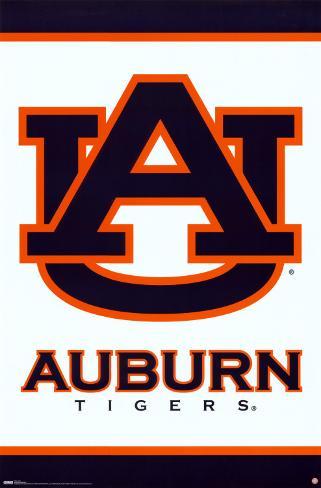 69)
School: Texas A&M University
Issue: The office of diversity's website at Texas A&M University contains over a hundred terms as a resource for the students and campus. Includes "Christian Privilege" which is described as:
Christian privilege is the system of advantages bestowed upon Christians in some societies. This privilege arises out of the presumption of Christian belief as a social norm, leading to the exclusion of secular individuals and members of other religions through institutional religious discrimination as well as through neglect of outsider's cultural and religious practice and heritage.

https://diversity.tamu.edu/Home/Glossary#C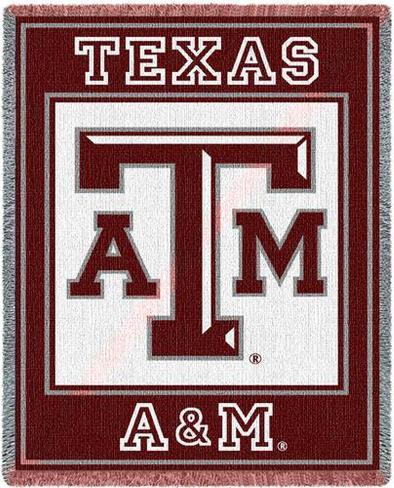 The irony or oddity or ignorance (you pick because they are obviously misinformed) that Christians are the most persecuted religious group on the planet (here, here, here, here, and here or just look at this post).
I guess they did see this "Christian privilege" of Christian worshippers up in Portland:
68)
School: University of Virginia
Issue: University panel claims evangelical Christians are white racists
Three professors were featured on a recent panel hosted by the University of Virginia titled "White Evangelical Racism: The Politics of Morality in America." The College Fix reports that Professor Anthea Butler, associate professor of religious and Africana studies at the University of Pennsylvania and author of the new book White Evangelical Racism: The Politics of Morality in America, states that "because they [Christians] are being selfish and because they don't care, their racism, their sexism, their homophobia, their lack of belief in science, lack of belief and common sense may end up killing us all."
The College Fix reveals that the panelists are no strangers to controversial claims: Larycia Hawkins, assistant professor of politics and religious studies at UVA, in 2015, when she worked as a professor at the Christian Wheaton College, wore a Muslim headscarf during Advent and argued Muslims and Christians worship the same God. Butler called God a "white racist" in 2013. Now, if you are conservative evangelical Christian, you are a racist.
67)
School: Colorado State University
Issue: Student Government organization wants to ban Christian pro-life group
The student government organization at Colorado State University is seeking that the school's administration prohibits the Christian campus club CSU Students for Life (CSUSL) from providing free pregnancy tests, ultrasounds, and information about adoption. Claiming that such organizations as the CSU Students for Life shames and spreads misinformation without providing any examples of CSUSL doing so. The College Fix reports that: "Pro-life student leaders at Colorado State University are pushing back against a student government resolution that seeks to ban a pro-life nonprofit from advertising services on campus. CSU Students for Life plans to host a virtual informational session this Saturday to educate the campus about the benefits of pregnancy resource centers (sometimes referred to as crisis pregnancy clinics), including the Alpha Center, which was specifically targeted by the student government."
66)
School: University of North Texas
Issue: Student group harassed for passing out Easter eggs with Bible verses.
At the University of North Texas, fellow students attacked and vilified for a Bible verse Easter egg hunt on the campus of the University of North Texas in Denton. Coincidentally, UNT is my alma mater.
A registered student organization on campus planned to have an Easter egg hunt on campus by placing approximately 250 plastic eggs around the college campus that contained Bible verses.
"Half [of the Bible verses] were passages about Easter and Christ, and the other half were uplifting verses that weren't really related to Easter," said Kelly Neidert who was organizing the event.
In an attempt to celebrate Easter, bring encouragement to the student body, and provide a campus-wide social event while keeping in line with social distancing policies, the group has been harassed online by various online campus groups such as one 9,000 member UNT Facebook group containing parents, alumni, and current students. Objectors to the event, instead of simply choosing to walk past an egg and ignore them, instead have encouraged people to see who could throw away the most eggs or stomp on the most eggs.
Some of the social media posts attacking this event can be seen here:
One wonders if the harassment would have been the same if a Muslim student group passed out verses from the Quran. I seriously doubt it.
65)
School: University of Vermont
Issue: Professor blames Christians for racial tensions in America
Ilyse R. Morgenstein Fuerst, a Professor of Religion at the University of Vermont, tweeted that "white Christian nationalism is the thing we're all watching – it's inextricable from the anti-Blackness murdering folks."
This was tweeted in reaction to the death of George Floyd. I still haven't seen any indication that the cause of Floyd's death was because of Christianity or that the police action was motivated by Christianity. I saw plenty of Christian leaders condemning and expressing outrage over Floyd's death. You would figure that an educated professor would be trained in giving evidence for such a claim instead of merely asserting it without justification.
64)
School: University of Virginia
Issue: Student government condemns a campus Christian organization.
University of Virginia's student government condemns a Christian student group for requiring their leaders (not members or attendees) to adhere to traditional Christian belief.
Campus Reform reports "A Christian organization at the University of Virginia asked one of its leaders to step down from his leadership position because he did not adhere to the group's deeply held beliefs in support of traditional marriage. In response, the UVA student government passed a resolution condemning discrimination based on sexual orientation, specifically invoking the Christian fellowship that the student called out."
Ironically the student resolution acknowledges that organizations like Chi Alpha can limit membership based on religious or political grounds. Well, which is it? Can you limit membership based on religious grounds are can you not limit membership? The incoherency is lost on them.
63)
School: Oregon State University
Issue: Christians blamed for fires in California
According to Professor of Women, Gender, and Sexuality studies, the fires in California are Christian's fault. Oregon State Prof Blames West Coast Fires on Christians (Nov 10, 2020):
Kyle Reynolds reports that "Susan Shaw, a professor at Oregon State, claims that 'White Christians' are responsible for the extent of the California fires based on their denial of climate science. She additionally claims that 'the White church is mostly complicit with the intersecting systems of racism and global capitalism that underlie climate change.' "
Shaw is professor of Women, Gender, and Sexuality Studies who has alleged: "white Christians" are to blame for West Coast wildfires.
62)
School: University of Manitoba
Issue: Medical Student Expelled for Christian Beliefs (Nov 10, 2020)
The University of Manitoba's Max Rady College of Medicine expelled Rafael Zaki a Coptic Christian whose parents immigrated from Egypt. Receiving complaints from fellow students who felt "unsafe," from the mere words he wrote, not in class or on campus, but on Facebook. Expressing his own personal belief on Facebook on pro-life and pro-gun rights for his Sunday School class, Rafael was forced to seven disciplinary meetings and ten written apologies to fellow students and faculty. After pulling the posts down within eighteen hours of the complaint, Rafael was still expelled.
More can be read here which goes on to inform: "In July 2020, the University Discipline Committee determined that on the balance of probabilities, Zaki had committed an act of Non-Academic Misconduct in the form of professional misconduct. The Committee noted there was sufficient evidence to conclude the statements were "misogynistic and hostile to women," which had a "negative impact on the learning and work environment." The Committee "determined that a change in the Appellant's behavior was essential in order to meet the professional standards set by the UGME policies." At this point, Zaki was expelled altogether."
61)
School: Georgia Gwinnett College
Issue: Christian students free speech denied
Missed this one a couple of years back (Oct 10, 2020):
Georgia Gwinnett College prohibits free speech of Christian student restricted how he can communicate with passers-by on the public campus,. They even stopped him from sharing the gospel in a designated free speech zone.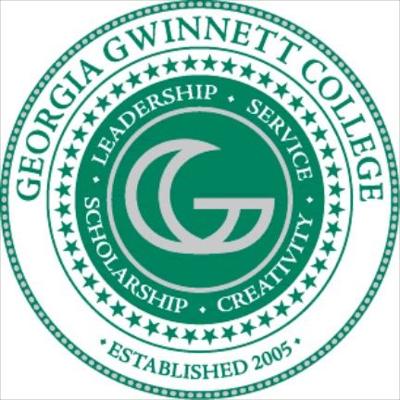 This incident is now being challenged by the student in court and is heading to SCOTUS. College Fix updates on this case saying "When Georgia Gwinnett College threatened a student with "disorderly conduct" for sharing his Christian beliefs on campus, Chike Uzuegbunam sued it for violating his First Amendment rights. The taxpayer-funded institution revised its free speech policy after being sued, leading the 11th U.S. Circuit Court of Appeals to deem the dispute moot earlier this year. Now that the Supreme Court has agreed to hear the case." Hopefully, they will rule in his favor so this discrimination and persecution of Christians on campus will stop.
60)
School: California State University, Fullerton
Issue: Professor Claims Christianity Promotes White Supremacy (Sept 5, 2020)
Christianity reaffirms white supremacy and upholds racist systems of power according to a professor of psychology and sociology at California State University, Fullerton.
Justin Huft will be presenting a lecture entitled Religiosity and Critical Whiteness: How Christianity Serves White Supremacy to inform his audience how Christianity reaffirms white supremacy views; including how a "color-blind" approach maintains the optics of being "non-racist," while upholding racist systems of power. Rod Dreher reports:
we have here a professor at a California state university giving a lecture on how Christianity "contributes" to what the contemporary American left has identified as the greatest social evil of our time. Note that even if Christianity teaches people not to judge others by the color of their skin, it is still white supremacist. How far do you think a Cal State professor would get giving a lecture on how Judaism fosters social evil, or Islam? You know the answer: because anti-Christian bigotry is a sign of enlightenment among these elites.
This is part and parcel of Critical Race Theory which I have written about extensively. Make no mistake Critical Race Theory is no friend to Christianity.
59)
School: Rutgers University
Issue: White Christian Privilege Responsible for Slavery, Genocide, and Colonialism (Aug 18, 2020)
Rutgers University hosted Professor Khyati Joshi of Fairleigh Dickinson University to explain how "white Christian privilege" is responsible for slavery, genocide, and colonialism on September 9, 2020. Joshi, author of White Christian Privilege: The Illusion of Religious Equality in America, is a professor of education who also co-authored and contributed to Teaching for Diversity and Social Justice.
The College Fix reports that:
Joshi's presentation discussed how whiteness and Christianity are responsible for "genocide," "slavery" and "colonialism." She said she wants people to understand "the role Christianity has had in the construction of whiteness."She said that concepts like manifest destiny, the idea that colonizers were led by God to take over land, prove her points about white supremacy and Christianity."We have to also take into account the Biblical justification for slavery," Joshi added.During the hour-long presentation, Joshi explained what white Christian privilege is and the way it manifests itself in society. She said Christian privilege is "built into the edifice" of American jurisprudence. She also talked about how even non-white Christians enjoy some privileges.
58)
School: University of California at Santa Barbara
Issues: Teaching assistant desires to assassinate Jesus (Aug 10, 2020)
Tim Snediker, a teaching assistant and doctoral student at in the department of religious studies at University of California at Santa Barbara, was asked what he would do if he was sent back in time 2000 year ago. He has deleted the tweet after much critical response. Maybe he was making a joke, but I don't think it would have been so readily accepted by the university if he mentioned MLK, Muhammad, or Siddartha Gautama. Ironically, the department faculty page in which he is employed and is receiving an education affirms that: "human life is holy because God is holy." He must have missed that part.
57)
School: Harvard Law School
Issue: Law professor Christian homeschooling is harmful (May 15, 2020)
If it's not bad enough Christians face forms of persecution on campus, at Harvard law professor wants to reach not only into the homes of Christians (but that seems to be the major motivation) but into the homes of all parents who want to homeschool their children. Bartholet, the director of the Law School's Child Advocacy Program, wants to authoritatively stop parents "essentially authoritarian control over their children" believing that homeschooling is a violation of the children's rights. Homeschooled children, according to Bartholet, can suffer from their parents "extreme religious ideologues" and that the absence of mandated public education results in a threat to U. S. democracy and cannot "contributing positively to a democratic society." Nevermind that democracy is when the people exercise authority.
Harvard Magazine ran an article about the professor's position titled "The Risks of Homeschooling." The truly ironic nature of this Harvard professor's claim reported in a Harvard magazine, is that so many famous Harvard graduates were homeschooled such as Theodore Roosevelt, who graduated Phi Beta Kappa. Scores of other Harvard (and all the elite colleges in the United States) graduates where homeschooled, including a host of founding fathers who produced the Declaration of Independence and the Constitution.
Another irony, the law professor writes against homeschooling, as parents are forced by the government to homeschool during the Covid-19 incident. The real authoritarian play would be telling parents how to educate their children. There is nothing "democratic" about that.
56)
School: Harvard Law School
Issue: LGBTQ Activists Demand Restrictions on Harvard Law's New Religious Freedom Clinic (March 25, 2020)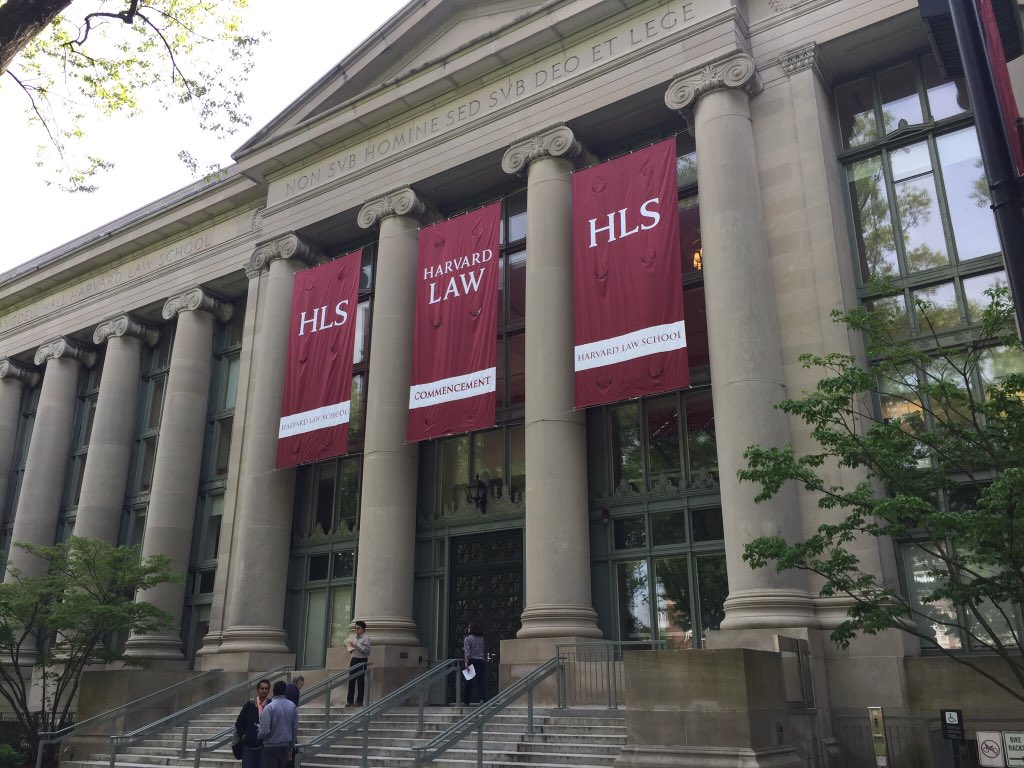 "Activists are demanding restrictions on the new legal clinic, including restraints on which clients and subject matter it can take, while enjoying more flexibility for their own preferred clinics, such as the new LGBTQ+ Advocacy Clinic."
More can be read at The College Fix and Campus Reform.
55)
School: Arizona State University
Issue: Professor realizes that scientists are biased against Christians.
(March 8, 2020)
"No, Really? Scientists Find Anti-Christian Prejudice in the Science World"
In the journal PLOS ONE, four academics from Arizona State University ask, "Are scientists biased against Christians?" In reporting on three different studies, the scientific academic community has a particular bias against evangelicals. Some the findings included the following:
biology professors did rate a Christian student who went on a mission trip with Campus Crusade for Christ as less hireable, less competent, and less likeable than a student who did not reveal a Christian identity.
while most scholars of religion would consider "fundamentalism" and "evangelicalism" distinct groups, scientists themselves tend to use these terms interchangeably
The abstract for the article reveals that "Christians are one of the most underrepresented groups in science, and one potential explanation is that scientists have a bias against Christian students, which could discourage and actively prevent Christian students from becoming scientists." So much for scientific objectivity.
54)
School: George Washington University
Issue: Students say the bible Is more dangerous than the Communist Manifesto (Dec 21, 2020):
Even though it has been shown that religion is good for you, Christianity has supported the well-being than any other movement on the planet, and that Christianity has contributed to morality, freedom, democracy, science, and that the West actually owes its values of equality and human dignity to the religion.
The examples above are the latest in the list. Below is the start of the list, but I didn't want to reformat because of the time it would take. From this point forward, new examples will be listed above.
1)
"Stomp On Jesus Assignment at FAU" at Townhall – Assignments, not just diatribes by the professor, are part of the "unfavorable" attitudes against Christians. If it was the name Muhammad, I believe there would have been a very different outcome.
2)
"Professor Fails Student for Refusing to Condemn Her Christian Faith" at Campus Reform – Recently a professor failed a student for not condemning her Christian faith.
3)
"Ohio State Quiz" at Campus Reform – Another assignment with an "unfavorable" view of Christians.
4)
"Are U.S. Colleges Hostile to Christian Students?" at Beliefnet.com – This article provides a quick summary of many instances of "unfavorable" attitudes towards Christians on campus.
5)
"Christian Privilege Bulletin Board" – Not only will Christian students be challenged and even mocked in the classroom, when they are done with class and ready to relax or study in the dorm room, they will be faced with challenges to their faith, making it inescapable. (warning: explicit language) Watch the video report here.
6)
"Christian Clubs Ousted from Campus" – Colleges around the nation are ousting Christian clubs such as Cru and InterVarsity because they require the leaders, not the members or attendees, but their leaders to be Christian. This is at Vanderbilt, UMichigan, the entire California State University system, Bowdoin College, Sonoma State, Tufts University, the State University of New York at Buffalo and Rollins College in Florida. Some have regained status but the trend is in effect.
[UPDATE]
7)
Student Told by Professor to Remove Bible Reference From Assignment – An 18-year-old student at the University of Wisconsin-Baraboo/Sauk County during the Spring 2015 semester at the University of Wisconsin, Langeberg took a sociology class taught by Kuhlman that centered on the issue of criminal justice and crime.
As part of a group Powerpoint project, Rachel Langeberg included biblical references as one of the acceptable non-peer-reviewed sources for the assignment. Professor Annette Kuhlman rejected the biblical references, telling Langeberg that use of the Bible was "inappropriate for this presentation." "Religious contemplations and the Bible belong to a different realm and not academic sources," stated Kuhlman.
[UPDATE 9/21/15]
8)
Students DENIED admission to college because of their Christian faith – Two students were denied admission to the Radiation Therapy Program at the Community College of Baltimore County (CCBC): Brandon Jenkins and Dustin Buxton. These students, who were acting out their Christian faith by seeking to serve the hurting and the sick, were brazenly refused admission because of their professed belief in God.
9)
"Toughest Test in College" – This is a must watch video that is only 45 minutes detailing the worldview challenge, social pressures, and ethical relativism that students will face on campus. Parents and their students need to watch this before going off to college.
[UPDATE 4/8/16]
10)
To Fight 'Oppression,' Campus Posters Tell Christian Students to Check Their Privilege – The University of San Francisco has implemented a poster campaign similar to Appalachian State above. I have taught college and I was required to put the following in my syllabus:
"Absences for observances of a religious holy day are excused. A student whose absence is excused to observe a religious holy is allowed to take a make-up examination within a reasonable time after the absence."
It's like that haven't heard of Title VII of the Civil Rights Act of 1964 which is a federal law that protects individuals from discrimination based on religion. This would include time off for religious holy days. See Religious Accommodations.
11)
"Prof: 'Don't take this class if you believe the Bible is infallible'" – At the University of California, Berkeley a "open-minded" professor warned to not take his class if anyone believed that the Bible was inspired or infallible. Here is a taste of this article:
"Don't take this class if you believe the Bible is inspired or infallible."

That was how a professor at UC Berkeley had launched his "Jewish Civilization I: The Biblical Period" course, a class in which a stunned doctoral student David Kurz sat.

"This stuff isn't taught in synagogues or churches because they don't want to piss people off," the professor had continued. "… Anyone can take this class, as long as you play by the rules of the game. … If you disagree with the approach we use, that's an F."

Kurz — who earned his bachelor's degree in ecology and evolutionary biology from Princeton University and master's degree in biological science from the University of Cambridge — was shocked at the professor's declaration.

Kurz decided to challenge the professor:

I politely peppered my professor with questions to try to better understand his intellectual paradigm. Just to be clear, there is a correct answer you want us to accept, I asked. "Correct." What about rigorous biblical scholarship claiming, for instance, that Moses did, in fact, write the vast majority of the Pentateuch? "That doesn't exist." It does, I argued. "I don't want people who are going to disagree with me all semester," he repeated. I thought a university was an environment in which multiple viewpoints and debates were encouraged, I countered. "Not in this classroom" came the maddeningly smug response.

After the class, I was left shaking my head, a mixture of indignation, sadness, confusion and frustration exploding inside me. As I packed up my things, other students came over to me and thanked me for my questions, explaining that they, too, were upset about the professor's overly harsh attitude toward religion and religious students. We all felt the arrogance of the professor and the injustice of the situation, but did not know what to do about it.
12)
"Harvard Employee Rebukes Student for Discussing Bible Verse on Campus" – "Safe spaces" are being used Harvard to repress free speech and in this instance the ability to discuss a bible passage. What ever happened to tolerance, free speech, and open-mindedness. Rachel Huebner, writes about here experience in the Harvard Crimson.
[UPDATE 5/20/2016]
13)
Registered Student Group of North Carolina State University Required to Get a Permit to Talk About Jesus
I thought the first amendment would be the only permit a person would need to talk about their religious faith at a state funded university. It seems that college campuses are the worst transgressors of our free speech in the country today.
Here is a local news report on the issue: Campus Christian Group Sues NC State
Mike Adams, professor of criminal justice at University of North Carolina at Wilmington at townhall.com.
[UPDATE 6/1/2016]
14)
"In Academia I Face More Discrimination as a Christian Than as an African-American" by George Yancey at The Steam May 29, 2016
15)
Nicholas Kristof in the NYT published this piece "A Confession of Liberal Intolerance." Here is a short piece of it:
WE progressives believe in diversity, and we want women, blacks, Latinos, gays and Muslims at the table — er, so long as they aren't conservatives.

Universities are the bedrock of progressive values, but the one kind of diversity that universities disregard is ideological and religious. We're fine with people who don't look like us, as long as they think like us.

O.K., that's a little harsh. But consider George Yancey, a sociologist who is black and evangelical.

"Outside of academia I faced more problems as a black," he told me. "But inside academia I face more problems as a Christian, and it is not even close."
Kristof followed up with the previous op-ed piece with "The Liberal Blind Spot" affirming the original piece:
In a column a few weeks ago, I offered "a confession of liberal intolerance," criticizing my fellow progressives for promoting all kinds of diversity on campuses — except ideological. I argued that universities risk becoming liberal echo chambers and hostile environments for conservatives, and especially for evangelical Christians.

. . .

stereotyping and discrimination are wrong, whether against gays or Muslims, or against conservatives or evangelicals. We shouldn't define one as bigotry and the other as enlightenment.

When a survey finds that more than half of academics in some fields would discriminate against a job seeker who they learned was an evangelical, that feels to me like bigotry.
16)
Dr. George Yancey, professor of sociology at the University of North Texas, presents about bias against religion in academia in the video below. His book, Hostile Environment: Understanding and Responding to Anti-Christian Bias (IVP Academic, 2015), show the evidence of the hostility towards Christians and that there is a Christianphobia.
17)
"Christianophobia is Alive and Well on American College Campuses" Impact360 Institute – interview with Dr. George Yancey by Dr. Jonathan Morrow
18)
"MSU Instructor Mocks Christians in Class Presentation" Campus Reform | Dec 7, 2016
"A Michigan State University instructor used a PowerPoint presentation in her class to mock Christians and cajole students to bring up police brutality and white privilege at Thanksgiving.
In a PowerPoint provided to Campus Reform, Alba Lamar, a doctoral student who teaches a 400 level Teaching Education course at MSU, gives her students pointers on how to promote and defend progressive views at the Thanksgiving dinner table."
19)
"Prof. Blames Conservatives, Christians for Orlando Shooting" by Marlo Safi | Campus Reform June 16, 2016
"A University of Buffalo professor claims it was not Islamic radicalism that motivated Omar Mateen to slaughter 49 people and maim 50 others last weekend, but rather Republican, conservative, and Christian beliefs."
[UPDATE 3/28/2017]
20)
"Rollins College Suspends Student After He Challenged Radical Muslim Hate Speech" by Jacob Engels | Central Florida Post, March 25, 2017
"Not even a year after Radical Islamic terrorist Omar Mateen killed 49 people at Orlando's Pulse nightclub, Rollins College officials are punishing a Christian Conservative student who challenged a liberal Muslim professor and radicalized Muslim student during a conversation on the application of Sharia Law.
Marshall Polston confirmed to the Central Florida Post that Professor Areeje Zufari, who teaches a "Muslim Humanities" course at Rollins, has made outlandish claims against him and even filed a false police report."
21)
"Student Talking About Jesus Told to Shut Up" by Andrew Desiderio | The College Fix, March 31, 2014
22)
"Man praying at Clemson U. stopped by campus official: 'Not a designated free speech area' " by Jennifer Kabbany | The College Fix, August 29, 2016
[UPDATE 4/4/2017]
23)
University of Central Florida professor calls Christians in class bigoted and arrogant. "Professor, Says Students Showed 'Religious Arrogance and Bigotry' in a Letter" | The Huffington Post, August 19, 2012. The professor states:
Bigots … are convinced their beliefs are correct. For the Christians in my class who argued the validity of Christianity last week, … it seems to have not even occurred to you (I'm directing this comment to those students who manifested such bigotry), as I tried to point out in class tonight, how such bigotry is perceived and experienced by the Muslims, the Hindus, the Buddhists, the non-believers, and so on, in class, to have to sit and endure the tyranny of the masses (the dominant group, that is, which in this case, are Christians).
Tom Gilson at Thinking Christian responds to the letter and uses it to show the 'intolerance of tolerance' in universities today.
24)
Professor tells student to stop reading bible before class started.
"Professor Tells Student to Stop Reading Bible" by Todd Starnes | The Stream May 2, 2017
and
"AUDIO: Student Forced to Stop Reading Bible Before Class" by Anthony Gockowski | Campus Reform April 27, 2017
Todd Starnes at The Stream reports:
It's apparently okay to read history books at Northern Arizona University, but not the Good Book.

Mark Holden, a 22-year-old history major, tells me he was ordered to leave a lecture hall after his professor objected to him reading the Bible before the start of the class. Holden alleges that Professor Heather Martel ordered him to put away the Good Book around six minutes before a scheduled history class. It's unclear why she objected to the reading of God's Word.
When the professor told the student to stop reading the Bible (again, BEFORE class began) she pulled in the Dean of the History department to have a "talk" with the student. Campus Reform also reported on this incident here. Here is audio of that encounter:
James Gottry, an alumni of Northern Arizona University and member of the Alliance Defending Freedom, follows up on a series of incidents that have occurred on NAU campus this year.
25)
An orthodox Christian philosopher defended orthodox Christian ethics at a Society of Christian Philosophers (SCP) meeting.
This incident in 2016 is rather bizarre and made quite the buzz online. At a the Society of Christian Philosophers meeting (read that carefully, Society of CHRISTIAN Philosophers meeting) Professor Richard Swinburne words (not actions, his words) caused harm and pain. What did Swinburne say that was so harmful and painful: that homosexuals acts are sinful. Instead of engaging Swinburne's ideas and refuting them intellectually, several members of the Society denounced Swinburne as lacking diversity and inclusion. Oddly, the denunciation of Swinburne itself was exclusionary of those holding orthodox and traditional views of sexuality. Swinburne is not some uneducated fire and brimstone pastor, but an Emeritus Professor of Philosophy at the University of Oxford with philosophical contributions in the philosophy of religion and philosophy of science. His books (all published by Oxford University Press) consisting of The Coherence of Theism, The Existence of God, Revelation, and Faith and Reason amongst others.
You can read more about it here, here, and here.
____________________________________________________________________________________
Caveat: Freedom of Speech and the Lack Thereof on College Campuses:
Freedom of speech is obviously being denied on campuses today more than anywhere else in America: California State University-Los Angeles, Gwinnett College (GA), Queen's College, Claremont McKenna College, Tufts University, Villanova, Fresno State University, etc. There are to many to list. Check out FIRE (Foundation of Individual Rights in Education) and ADF (Alliance Defending Freedom). Here are some videos related to the loss of free speech on college campuses:
"Thatcher in the Rye" – in this article Mike Adams, professor of criminal justice at UNC-Wilmington, discusses the issues of free speech on college campuses related to "professor" Thatcher's antics at Fresno State University.
____________________________________________________________________________________
26)
Oxford Bans Christian Union from Freshman Fair
Balliol College has deemed that Christianity is harmful and dangerous to incoming students and that Christian students should not be able to engage these new students because of potential harm.
According to The Times, Balliol College of Oxford has "banned the Christian Union from a freshers fair to protect lonely new undergraduates from 'harm' and accused Christianity of being 'an excuse for homophobia and neo-colonialism'."
PJ Media points out the real tragedy of this bannishment:
One of the sad ironies is that Balliol College was not only founded by a bishop, but John Wycliffe served as a master of the college. Balliol College has gone from having the Morning Star of the Reformation, who famously translated the Bible into English, as a master to determining that freshmen should be protected from Christianity.
27)
At Kent State saying, "You Need Jesus" is under consideration as hate speech.
Over at The College Fix, they report that "the public university's Center for Student Involvement created and circulated the poster on Twitter last week. It was designed to promote an event on free speech issues as part of Kent State's KENTTalks, which are intended to 'provide a safe place for discussions and transformational experiences for our student body" and promote "civil discourse.'
Silhouetted activists on the posters hold a range of placards with messages, overlaid with the rhetorical question 'free speech or hate speech?' Alongside provocative expressions including 'No More Gays,' 'Women Need To Serve Their Man' and 'Build a Wall,' the fourth placard bears a nonviolent, basic expression of the Christian faith: 'You need Jesus.'"
[UPDATE: 11/29/17]
28)
Christianity is responsible for racism according the a Fordham professor new book. According the Campus Reform:
"Fordham University last week touted a new book that examines the connection between 'Christianity, racism, and religious diversity in America.' Written by Fordham professor of Theology Jeannine Hill Fletcher, the work "proposes strategies that will help foster racial healing in America, the first of which is to demand of white Christians that they accept their responsibility for racist policies and structural discrimination in America."
The author, Jeannine Hill Fletcher, a professor of theology at Fordham, even claims that the Christian doctrine of salvation is racist:
Even today, Hill Fletcher said theologians inadvertently make white Christian supremacy appear reasonable. Teaching, for instance, that Jesus is the savior of all people can be problematic.

"When a theologian teaches that, he is normalizing that to be human is to be Christian, and to be non-Christian is to be somehow 'other,' and that people of other faith traditions might be lesser Americans—maybe even lesser human beings," she said. This has the practical effect, for example, in politicians' calls to admit only Christian minority refugees into the country.
29)
Georgetown Christian Group Forced to Justify Existence Before Jury of Peers and Labeled a Hate Group
At The Stream, Joshua Gill reports that, "A traditional marriage student group defended its right to exist at a Catholic university Thursday after LGBT students claimed they were a hate group.
The student members of Love Saxa, a Georgetown University group which promotes healthy relationships through traditional marriage and premarital abstinence, defended themselves in a mandatory hearing against the complaints of two students, Justin Gasman, the president of GUPride, and Jasmin Ouseph, who claimed that Love Saxa promoted hostility toward LGBT individuals by promoting a view of marriage in line with Catholic doctrine."
Former president of GUPride labeled the Love Saxa as a "hate group" in letter submitted to the editor of The Hoya school newspaper.
30)
College Rescinds Job Offer When They Find out Basketball Coach They Hired is No Longer Gay
The Stream reports that "Former college basketball star Camille LeNoir was hired to be a college assistant coach. However, the offer was rescinded when the school found out from an old YouTube video that she was no longer gay. Not only did she no longer identify as gay, she said it was a sin.
In the video LeNoir states that:
If you're in a same-sex relationship, it's not worth losing your soul. Whoever you're in that relationship, like the Lord told me, it will be the death of you. I just believe you can overcome it. You can overcome and defeat sin and it's by the power and the grace of God. I just really believe that if you just look to Christ, you will be delivered from it.
[UPDATE: 12/13/17]
31)
University of Iowa told to a campus Christian student group to revise its beliefs. According the Campus Reform, " the public university de-registered the Business Leaders in Christ (BLinC) after an "openly gay" student accused the group of unfairly denying him a leadership position." The group has filed a lawsuit against the university. The lawsuit handled by Becket Law Firm states that, "In 2016, a student member of BLinC claimed that he was denied a leadership position because he is 'openly gay,'" the Monday lawsuit explains. "The charge was false. BLinC declined the student's request because he expressly stated that he rejected BLinC's religious beliefs and would not follow them." Media Relations Director Anne Bassett of the school countered that the school "does not tolerate discrimination of any kind," and that "the University of Iowa respects the right of students, faculty, and staff to practice the religion of their choice," in a statement to Campus Reform. It "respects" the rights of students except the rights of these Christian students. This incident has also been reported here.
[UPDATE] – Judge orders University of Iowa to reinstate Business Leaders in Christ.\
[UPDATE: Aug 28, 2018] – University of Iowa is back in the news AGAIN, for not allowing Christian clubs to determine their own rules for leadership. According to this article, " [Univ of Iowa] kicked IVCF [InterVarsity Christian Fellowship] and 37 other groups off campus for violating the school's 'human rights' policy. InterVarsity ran afoul of this policy because its charter required that its leaders actually be—wait for it—Christians." They are going to court to fight for the right of students to form their own groups.
32)
Higher Education is Biased Against Christians
If the above listing of specific examples is not convincing that their is systematic persecution and bias against Christians on campus, here is a list of articles and books documenting the anti-Christian bias prevalent in higher education today:
Notice that this peer-reviewed journal article was published in the 80s. The systematic bias against Christianity has been taking place for decades. The abstract for the article reads:
The probability that a conservative Christian applicant would be admitted to a clinical psychology graduate program was assessed. A mock application to graduate school was mailed to professors of clinical psychology. Results indicated that subjects were more likely to admit an applicant who made no mention of religion than they were to admit an otherwise identical applicant who was identified as an evangelical fundamentalist Christian. Implications of these findings are discussed and future research is proposed.
According to Robert Maranto The Still Divided Academy used 1999 data offering strong statistical evidence that (typically religious) socially conservative professors must publish more to get the same academic posts.
Downey quotes Maranto in revelating that "when intellectual elites celebrate the traditionalism of most Muslims and Hindus while castigating it among some Christians, their support for multiculturalism seems highly selective, even hypocritical." Maranto went on to say to Campus Reform that "he believes Christians face an unusual level of religious discrimination in academia, especially compared to observant followers of religions like Islam or Hinduism, remarking that 'we're not at all critical of those traditional faiths, but we are often very critical of traditional Christianity, and I think there's a double standard there.' "
Yancey, sociologist at University of North Texas, reports that:
Conservative and liberal commentators alike have long argued that social bias exists in American higher education. Yet those arguments have largely lacked much supporting evidence. In this first systematic attempt to substantiate social bias in higher education, George Yancey embarks on a quantitative and qualitative analysis of the social biases and attitudes of faculties in American universities—surveying professors in disciplines from political science to experimental biology and then examining the blogs of 42 sociology professors. In so doing, Yancey finds that politically—and, even more so, religiously—conservative academics are at a distinct disadvantage in our institutions of learning, threatening the free exchange of ideas to which our institutions aspire and leaving many scientific inquiries unexplored. [emphasis added]
Yancey also wrote the following piece for the Stream:
Yancey reveals that:
I found that nearly half of my academic respondents were less willing to hire another professor if they found out that this job candidate was a conservative Protestant. Sometimes they were only slightly less likely to hire the professor, but this still means a Christian candidate for an academic position cannot be just as good as other candidates; he or she has to be better.
Yancey has written about this prejudice here and here.
Not only is there anecdotal accounts of bias and persecution of Christians on campus as I am providing in this blog, but the research and systematic evidence of this bias and persecution of Christians on campus. To believe otherwise is to stick your head in the sand.
[UPDATE: 2/27/18]
33)
Harvard Continues its Anti-Christian Bias: Academic Probation of Largest Christian Student Organization
Harvard's Office of Student Life states on their website that they"[i]n partnership with students and colleagues, the Office of Student Life at Harvard College cultivates an inclusive residential and campus experience that facilitates social engagement, campus involvement, intellectual curiosity, and personal exploration." The problem is the lack of inclusivity of Harvard. They have put the school's largest Christian student organization (the Harvard College and Faith Action) on "academic probation." Why? They asked one of their Christian leaders to adhere to Christian standards. The Harvard College and Faith Action (HCFA) was organized in 2008 and has grown to have weekly meetings of over 200. The academic probation was for asking a Bible Study leader to resign her position after learning that she was in a same-sex relationship. In other words, Harvard has suspended a Christian organization because the group insisted its student leaders should conform to orthodox Christian standards for sexual conduct. HCFA is a independent, autonomous student organization. There is a petition at CitizenGo asking Harvard to stop discriminating against Christians (see #12 above). The Harvard Crimson, the college campus newspaper has reported on this incident as well as Rob Dherer over at the American Conservative.
34)
Christians are cause of Microaggressions according Simmons College Library
The Library at Simmons College in Boston, Massachusetts, has issued a "warning" that students of the Christian tradition can exert violent and hostile behavior to those who are Muslim and other minority religions by simply saying "Merry Christmas," "Happy Easter," and "God bless you." These so called "microaggressions" are a result of the dominance of Christianity in institutionalized power (though they don't list those institutions that Christian have dominant power). According the Campus Reform:
that Christians suffer from "Christian fragility" and may become angry, hostile, or defensive during conversations about religion, speculating that this happens because Christians lack "skills for constructive engagement with [religious] difference" due to the fact they are the dominant religious group.
35)
Georgia's Colleges Are Suppressing Christian Speech
Stanley Kurtz explains in his article over at National Review.
[UPDATE: 3/3/18]
36)
Student Newspaper Features Jesus in Sexual Acts Days Before Easter
The student newspaper at Montana State University, the MSU Exponent, released a satirical edition of their mandatory student fee funded publication in which explicit references of sex acts performed on Jesus who is depicted as exposing himself. "All students must pay an annual fee to subsidize the student newspaper," according the Campus Reform. There is no option for students to waive the fee and there is no other alternative student publication. Christians who attend MSU are forced to pay a fee in which it is used to demean and ridicule not just Christianity, but Christ himself in a explicit sexual fashion. The depiction of Jesus Campus Reform reports: "includes a picture of Jesus giving a pouty 'shush' face while bearing the crown of thorns and pulling up his undergarments to reveal his bare backside. The caption of the provocative image reads, 'Jesus turns the other Jeek (Jesus Cheek).' " It seems highly unlikely any university would depict Muhammad or the Dalai Lama is such a despicable fashion. Later, the editors of the newspaper decided that, considering the timing of the release of the satirical edition during Holy Week, they removed the online edition.
37)
George Washington University to Combat 'Christian Privilege'
According to the College Fix, "George Washington University will host a training session for students and faculty that teaches that Christians — especially white ones — 'receive unmerited perks from institutions and systems all across our country.' " According to the website Timothy Kane, the Multicultural Student Services Center Associate Director and LGBTQ Resources Director, will lead a 90 minute seminar titled "Christian Privilege: But Our Founding Fathers Were All Christian, Right?!" in which he will discuss how American Christians have easier lives and have built-in advantages over non-Christians. Foxnews and the Christian Post reported on this event.
38)
University of Washington Teacher Put on Probation for Mentioning Her Faith
At the University of Washington, instructor Susanna Asberry was placed on probation for mentioning God in direct response to a question from a student. Todd Herman of the namesake radio show recounts this incident:
How did this all start? During a writing unit that involved American slang, the students learned about the phrase "bucket list" and submitted their own examples. A student asked Susana about her bucket list and Susana replied: "When I retire, I want to share the word of God with people."

One student complained. As an observant Muslim, who covers her body as part of her faith, she said she was made to feel unsafe. According to Susana, that is when her career changed.

As she explained on the program, Susana says she was drawn into an investigative process where her Director, James C. Evans asked her in an angry, accusatory tone: "Do you read your Bible at on campus?"
Apparently, she was also accused of being racist when she is married to a black man and has bi-racial children. You can listen to her interview here and read another account of the event here.
[UPDATE: 910/18]
39)
Persecution at a HIGH SCHOOL campus in California:
This incident is a bit old, but significant because it happened, not on a college campus, but a HIGH SCHOOL campus.
James Corbett, a high school AP European history teacher, told his students that "When you put on your Jesus glasses, you can't see the truth." The incident was taken to court and the 9th Circuit Court of Appeals (no surprise) ruled in Corbett's favor. So our courts are giving permission to ridicule Christian religious students and their inability to see the truth.
40)
No "Jesus Loves You" Cards at Technical College
Northeast Wisconsin Technical College is blocking a students right to pass out Valentine cards that read "Jesus Loves You." Polly Olsen, the student involved in this situation, has been passing them out since 2009 when she began as a part-time student in the schools free-speech zone. Again, free speech except for Christians. Campus security stopped her from sharing the love of Jesus this past February and the situation is now being litigated.
Here is a short video concerning the issue at Northeast Wisconsin Tech:
Oddly enough, this is not even a humanities or liberal arts school, but a technical college. The thought police are extending into every area of education, unfortunately.
41)
Told to Resign After Being Elected and Expressing Traditional Christian Beliefs
Elected student senator at the University of California-Berkeley, ironically the home of -speech movement, is called to resign for expressing her traditional Christian beliefs. Campus Reform reports that, "But after choosing to abstain from voting on a resolution to oppose the recent Title IX changes proposed by President Donald Trump, Chow's own party disavowed her." Campus Reform goes on to report:
The proposed Title IX changes lack a legal definition of gender, effectively limiting "gender identity" to one's physical sex, according to the Wall Street Journal. The resolution before the Berkeley student government was a statement of opposition to these proposed changes, intended to display solidarity with members of the LGBT community, specifically "transgender, intersex, nonbinary and gender nonconforming students," as reported by the independent student newspaper the Daily Californian.

Chow, who says she "campaigned very clearly as the candidate who would represent the Christian community" chose not to vote for the bill, stating that she could not do so "without compromising [her] values and [her] responsibility to the community that elected [her] to represent them."

During an interview with Campus Reform, Chow said that she was "unprepared" for the reaction that she received after being disavowed by her own party.
42)
University of Colorado-Colorado Springs Forces Christian Student Group to Give Up Rights in Order to be Recognized on Campus
University of Colorado at Colorado Springs is forcing Ratio Christi, a Christian apologetics organization, to allow non-Christian leaders in the group, a move that the university is apparently not applying to other student organizations.
Ratio Christi is seeking formal recognition by UCCS but the university is requiring the student apologetics ministry to change its "leadership and membership criteria," a condition that administrators haven't enforced on other groups – "thereby favoring some viewpoints over others," the suit says.
43)
The persecution is continuing to filter down into high school campuses (see #39 above).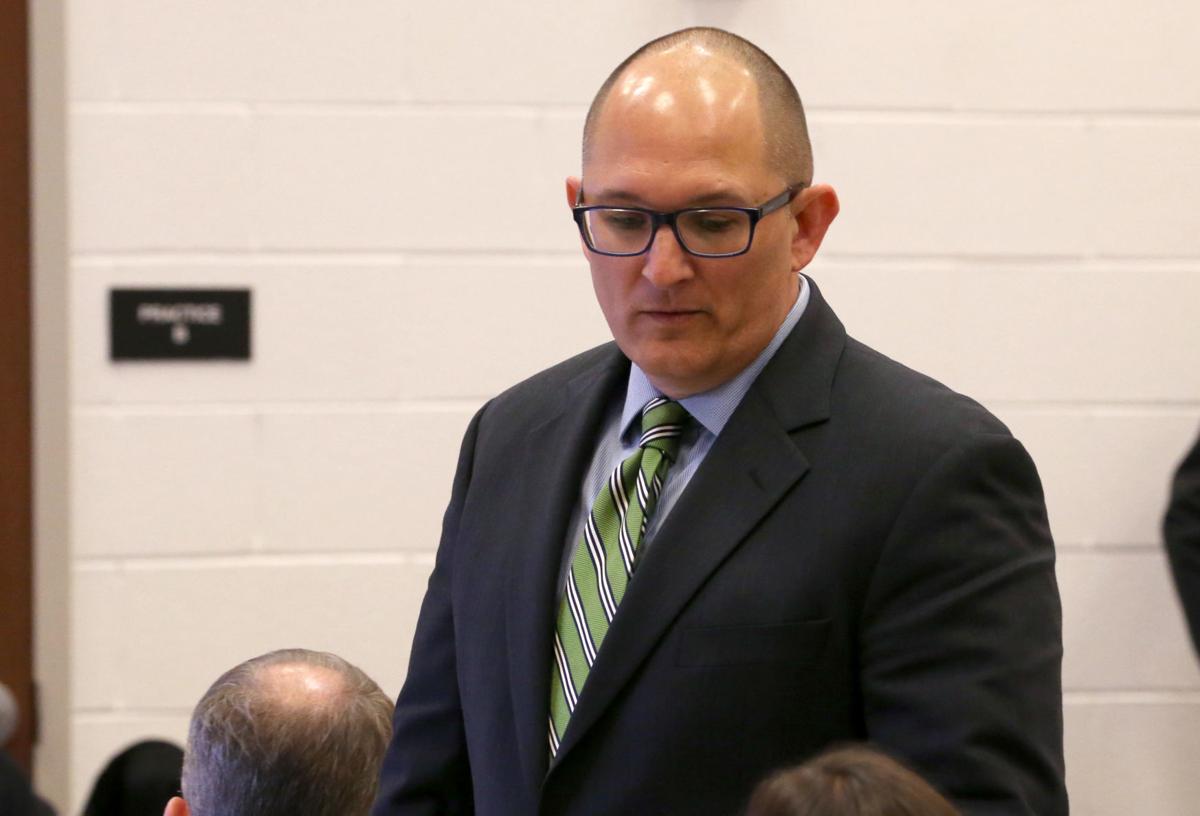 A Virginia high school teacher, whose Christian conviction prevented him from using a male pronoun for a biologically female student, was fired by the the school board at West Point High School. This is similar to the Atlanta police chief being fired and the Colorado baker refusing to bake a cake for a same-sex wedding.
The Richmond-Times Gazette reported:
A Virginia high school teacher was fired Thursday for refusing to use a transgender student's new pronouns, a case believed to be the first of its kind in the state.
44)
University of Iowa targets Business Leaders in Christ
Business Leaders in Christ where kicked off campus last year at the University of Iowa because he required its leaders (not members or visitors) to adhere to traditional Christian beliefs.
45)
Yale Law Suspends Stipends for those Students who work for Christian Law Firms
According to The Federalist Yale Law School:
"Outlaws, the law school's LGBTQ group, demanded that Yale Law School 'clarify' its admissions policies for students who support ADF's positions. Additionally, Outlaws insisted that students who work for religious or conservative public interest organizations such as ADF during their summers should not receive financial support from the law school. On March 25, one month after the controversy, Yale Law School announced via email that it was extending its nondiscrimination policy to summer public interest fellowships, postgraduate public interest fellowships, and loan forgiveness for public interest careers. The school will no longer provide financial support for students and graduates who work at organizations that discriminate on the basis of "sexual orientation and gender identity and expression."
What is truly ironic about Yale not wanting to "discriminate" against one group is they are discriminating against another group. More can be found here and here.
46)
A Visiting Christian Speaker on Traditional Marriage and Gender Protested as Hate Speech at a CHRISTIAN University.
Apparently, the persecution of Christians on campus occurs even at "Christian" universities. Baylor University's Young Americans for Freedom (YAF) chapter invited Matt Walsh, a Christian conservative writer for The Daily Wire to give a speech April 9 titled "The War On Reality: Why the Left has set out to redefine life, gender and marriage." To be clear, as far as I know, Baylor University faculty and staff are not protesting Matt Walsh, but some select Baylor students started a petition to ban Walsh for the Waco campus. The College Fix elaborates:
The petition is titled "Stop Matt Walsh, Conservative Blogger, from Delivering Anti-LGBTQ Speech at Baylor," and so far has garnered nearly 2,100 signatures.

"This [speech] cannot be allowed to take place. Please remove this from campus events," the petition states. "For the benefit of all LGBTQ+ students, alumni, and future students, this harmful hate speech must be kept off of our beloved campus."
The college and university campuses in America are getting really weird. The persecution of Christians on campuses is not waged by a select group of radical faculty, but is extending to students persecuting Christian students and trying to shut down their free speech ironically enough in the name of free speech. YAF posters advertising the event have been torn down by suppressors of free speech by claiming that suppressing free speech is their free speech right. The student newspaper at Baylor had a student admit as much:
One student even admits as much in an op-ed to the Baylor Lariat. Titled "Why I pulled down fliers advertising Matt Walsh event," student contributor Michael Agapos explains his actions. "Recently, I pulled down a flier containing inflammatory and potentially harmful rhetoric advertising a certain upcoming event in which Matt Walsh, a self-described 'theocratic fascist,' was invited to campus by Young Americans for Freedom (YAF)," he writes. "Well, to be fair, I actually pulled down several."
This suppression of free speech as becoming common place on campuses in America today. See my Caveat above in the section titled "Freedom of Speech and the Lack Thereof on College Campuses."
47)
University of Central Oklahoma Barrs Creationist Speaker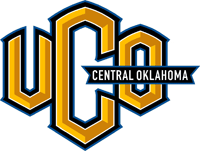 Ken Ham, well known creationist and founder of Creationist Museum and the Ark Encounter, had his speaking engagement cancelled at the University of Central Oklahoma as a campus LGBT group objected and pressured the Student Association and university officials cancel his appearance. While I personally disagree with Ham's position, I will defend his right to speak when he is invited by the UCO student government and had a contract with the university.
48)
Harvard's Faculty of Arts and Science Keynote Speaker to Discuss in Inclusion That Believes Christians Should be Locked Up
This incident is as sad as it is ironic (but probably still more sad than ironic). The keynote speaker at Harvard's FAS Diversity Conference – "A Decade of Dialogue" spoke on inclusion at a diversity conference, but is known to rants and deprecates that Christians are Jeezoids, fascists, and declares that they should be mocked and run out the public square. How very "inclusive" of him. According to College Fix:
Tim Wise, an "anti-racism writer, educator and activist," has denigrated Christians as "Jeezoids" and fascists and called Pope Francis evil. He has tweeted that "people who believe in a God of hell/damnation deserve to be mocked viciously and run out of the public square."

Those who base their morality on the Hebrew Scriptures "deserve to be locked up," he said in 2015, claiming to be "sorta kidding but not by much."
Here is a screenshot of his declaration against Christians on facebook.
Yes, yes, I know he said he was sorting of kidding (but not by much). It actually is difficult to tell if he is kidding, because in the same sentence that he says he is kidding (but not by much) he also declares he is serious. But he goes on to declare that Christians are to be "politically destroyed, utterly rendered helpless to the cause of pluralism and democracy." That is some weird logic. Pluralism is the idea that separate and differing groups can coexist, but he does not want Christians to coexist politically. So much for inclusion. This is not funny but oppressive. And the fact that Harvard would knowingly (this anti-Christian bias he has is very well known) invited him as a speaker of "inclusion" is doubly insulting.
49)
UNC Student Attacks Pro-Life Demonstrator
Some of the persecution is becoming literally violent on campus:
50)
Guest columnist Corey Miller relates his personal story of persecution and bias against him because of his Christian faith: he was forced out of a PhD program at Purdue University because of his faith in Christ. He relates the story over at the CollegeFix.com in a guest post titled "I Was Forced Out of My PhD Program Because of My Open Faith in Jesus Christ. Here's My Story." Sadly, the bias against him didn't begin at Purdue but earlier. Miller explains, "While as an undergrad at Salt Lake Community College in 1991, I gave a presentation in front of my humanities 101 class arguing Jesus Christ is the messiah, citing evidence for his resurrection. My professor literally cut me off during my presentation and told me it was over, that I couldn't proceed. He later informed me that I was no longer welcome in the course because of proselytizing."
51)
Wayne State University, in downtown Detroit, has been discriminating against religious student groups. InterVarsity Christian Fellowship has had to file a lawsuit to receive similar treatment as other student organizations. Wayne State, as well as other universities above (6, 31, 33, 42, and 44) removed the groups 75-year status as an official club on campus because the Christian group wants it leaders to affirm the Christian faith. Again, it is not that you have to be a Christian or even affirm Christianity to be a member of the Wayne State's InterVarsity Christian Fellowship, but just that its leaders affirm Christianity. Hypocritically, Wayne State allows other student groups to selectively choose leaders so that they will align with that groups mission. Other student groups that can selectively choose leaders include political organizations, fraternities, and sororities. Even a Quidditch Club is allowed to require their leaders to align with the organizations mission.
Daniel Bomberg, a senior counsel for Becket who is representing InterVarsity Christian Fellowship in a lawsuit against Wayne State, told Campus Reform that:
Wayne State is discriminating against religious groups while giving a pass to all sorts of other student groups—fraternities, sororities, and sports clubs among them. It's good that Wayne State is accommodating secular groups, but it's bad that it isn't doing the same for religious groups like InterVarsity. This is a growing problem at public universities, and hopefully, the courts in Michigan will fix the problem the same way that courts in Iowa have done: by requiring universities to treat everyone fairly.
52)
Free speech does not exist for Christians at Cornell University. This Ivy League school disinvited a black Christian pro-life speaker over her belief in biblical marriage. According to CBN News: "Jannique Stewart, a pro-life speaker with the Life Training Institute had been invited to speak at Cornell University's Political Union (CPU) 'regarding the fact that abortion is a moral wrong.'
In a Facebook post on Mar. 23, Stewart wrote that in a shocking phone call she had been disinvited from the event because of her outspoken beliefs regarding biblical sexuality – that sexual activity should be reserved for marriage and natural marriage defined by God as the union of one man and one woman.
Robert P. George of Princeton University commented on this affair on Facebook saying, "Evidently, no Catholic, Evangelical Protestant, Eastern Orthodox Christian, Orthodox Jew, or Muslim, who believes what his or her tradition of faith teaches about sex and marriage is permitted to engage in debate at the Cornell Political Union. Even someone who, following thinkers like Plato, Aristotle, Musonius Rufus, Xenophanes, and Plutarch, holds to traditional morality on philosophical grounds without the benefit of scriptural revelation, is ineligible to be a debater. If Plato or Aristotle were around today, they would be barred. Think about that for a second."
53)
Duke student senate denies Christian org recognition over traditional beliefs. The discrimination continues at Duke as they deny Young Life recognition on campus because of its leadership team requirements. Young Life does not allow LGBT members to be on the leadership team, but the organization does have an "anti-discrimination clause" and will not stop LGBT people from joining the organization.
Christianity Today picked up on this story in an article titled "Young LIfe Voted Off Campus." How is this not a violation of the first amendment where students are allowed the freedom of religion. And don't tell me Duke is a private institution. They receive millions of dollars from federal and state government. I freedom of religion should not stop at the door at our national universities.
Related Articles:
"Unholy Academy" | National Review May 8, 2007
"Parents Must Know: Most Colleges are Hostile to Faith" by Tom Gilson | The Stream May 11, 2017
"CA Universities Do Have a Discrimination Problem — Just Not the One They're Addressing" by George Yancey | The Stream July 3, 2016
"Thatcher in the Rye" by Mike Adams | Townhall, May 15, 2017
Quotes from the "Experts"
"They will see me as just another liberal professor trying to cajole them out of some of their convictions and they are dead right about that – that's what I am, and that's exactly what I am trying to do." – Daniel Dennett, director of the Center for Cognitive Studies, the Austin B. Fletcher Professor of Philosophy, and a University Professor at Tufts University.
"Secular professors like myself need to arrange things so that incoming students who enter college as bigoted, homophobic, religious fundamentalists will leave college with views more like our own. The goal of education is to help these youth escape the grip of their frightening, vicious, dangerous parents. We are going to go right on trying to discredit you in the eyes of your children, trying to strip your fundamentalist religious community of dignity, trying to make your views seem silly rather than discussable." – Richard Rorty, the late professor Rorty included positions at Princeton University, University of Virginia, and Stanford University.
"I personally feel that the teaching of modern science is corrosive of religious belief and I'm all for that. If scientists can destroy the influence of religion on young people, then I think it may be the most important contribution that we can make." – Steven Weinberg, Nobel prize winning theoretical physicist and Josey Regental Chair of Science at the University of Texas at Austin.
Resources
Freefall of the American University: How Our Colleges Are Corrupting the Minds and Morals of the Next Generation by Jim Nelson Black
Brainwashed: How Universities Indoctrinate America's Youth by Ben Shapiro
Tenured Radicals: How Politics Has Corrupted Our Higher Education by Roger Kimball
Hostile Environment: Understanding and Responding to Anti-Christian Bias by George Yancey
Compromising Scholarship: Religious and Political Bias in American Higher Education by George Yancey
_________
DISCLAIMER: This article is not arguing that Christians are the most persecuted group on campus specifically or in America in general or that this persecution on campus is the worst form of persecution. Obviously, there are Christians suffering much worse, even to the point of death, in other hostile regions of the world. Nevertheless, it is persecution. To simply point out there is worse persecution or that others are also persecuted in no way invalidates the point being made in this post: anti-Christian bias and persecution of Christians is occurring on college and university campuses.