A ring found 50 years ago has just recently been deciphered to bear the inscription of Pontius Pilate's name, the Roman prefect of the Roman province of Judaea, serving under Emperor Tiberius from AD 26/27 to 36/37 during the time of Jesus.
The ring was found amongst thousands of other artifacts in 1968-69 excavations at Herod's burial tomb and palace at Herodium. The current director of the Herodium archaeological site Roi Porat ordered the 2,000 year old small copper alloy ring cleaned recently and given a thorough scholarly examination.  What was discovered was the inscription "of Pilatus" on the ring. The ring was originally discovered by  Professor Gideon Forster from the Hebrew University in the late 1960s.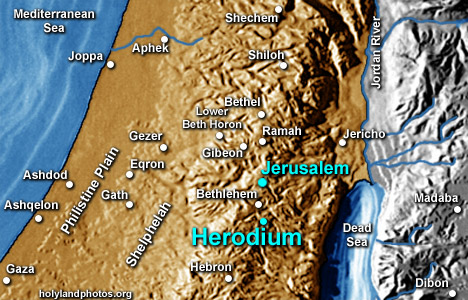 Borschel-Dan reports for The Times of Israel that:
Pilate, a Roman prefect who ruled the Roman province of Judaea from circa 26–36 CE, is mentioned in several accounts in the New Testament, as having ordered the trial and crucifixion of Yeshua, a Second Temple-period radical preacher from the Galilee, more commonly known as Jesus.
Until know, the only object to bear his name was the Pilate Stone discovered in 1961 at  Caesarea Maritima which is now currently located at the Israel Museum in Jerusalem.  The Pilate Stone inscription included the following:
"Pontius Pilatus, Prefect of Judea, has dedicated to the people of Caesarea a temple in honor of Tiberius."
Hasson goes on the report about the discovery of the inscription on the ring for Haaretz:
The name Pilatus has been linked to that of Roman governor Pontius Pilate, mentioned in the New Testament as Jesus' executioner. Pilate was the fifth of Roman leaders in Judah, and apparently the most important of them. He ruled in the years 26 to 36, and some say even from the year 19. The name was rare in the Israel of that era, says Professor Danny Schwartz.

"I don't know of any other Pilatus from the period and the ring shows he was a person of stature and wealth," Schwartz said.
The Israel Exploration Society published the findings of this inscription discovery in their journal the Israel Exploration Journal Volume 68, Number 2.
Resources:
"2,000-Year-Old 'Pilate' Ring Just Might Have Belonged to Notorious Jesus Judge" by Amanda Borschel-Dan | The Times of Israel, Nov 29, 2018
"Ring of Roman Governor Pontius Pilate Who Crucified Jesus Found in Herodion Site in West Bank" by Nir Hasson | Haaretz, Nov 29, 2018
______________________
Post about other biblical archaeological discoveries from this blog include:
23 New Testament Figures Confirmed
History Has Gone to the Toilets-The Ancient Latrine of Lachish
Virtual Unwrapping of Levitical Scroll
Ancient Shopping List Provides Evidence of When Bible Was Written
12th Dead Sea Scroll Cave Found!
53 People in the Old Testament Confirmed Archaeologically
New ESV Archaeology Study Bible